CRM Tools: What Not to Forget When You are Shopping for a CRM?
The concept of customer relationship management (CRM) is not new. For years, organizations of all types have been deploying some type of software designed to better capture customer and prospect data, streamline business processes, and provide greater visibility into the business.
However, many CRM products and implementations lack critical components needed to succeed in today's world of fast-paced change, highly informed consumers, and a constantly expanding array of customer touch points. Many CRM deployments were done in a silo, meaning the software and processes were limited to a single department or phase of the customer lifecycle. This leads to disconnects between departments, reduced customer satisfaction, and loss of revenue.
Consequently, buying and implementing CRM solution is not easy, no one wants an investment that has the potential to ruin their business. As you learn more, you will realize that a CRM project is expensive. Hence, it is unacceptable to incur a loss due to a project.
To help you to choose the best CRM that will suit your business need, and to define factors that will determine which CRM solution is right for you, I strongly recommend for you this free eBook: CRM Buyer's Guide. Download now your free CRM Buyer's Guide and learn: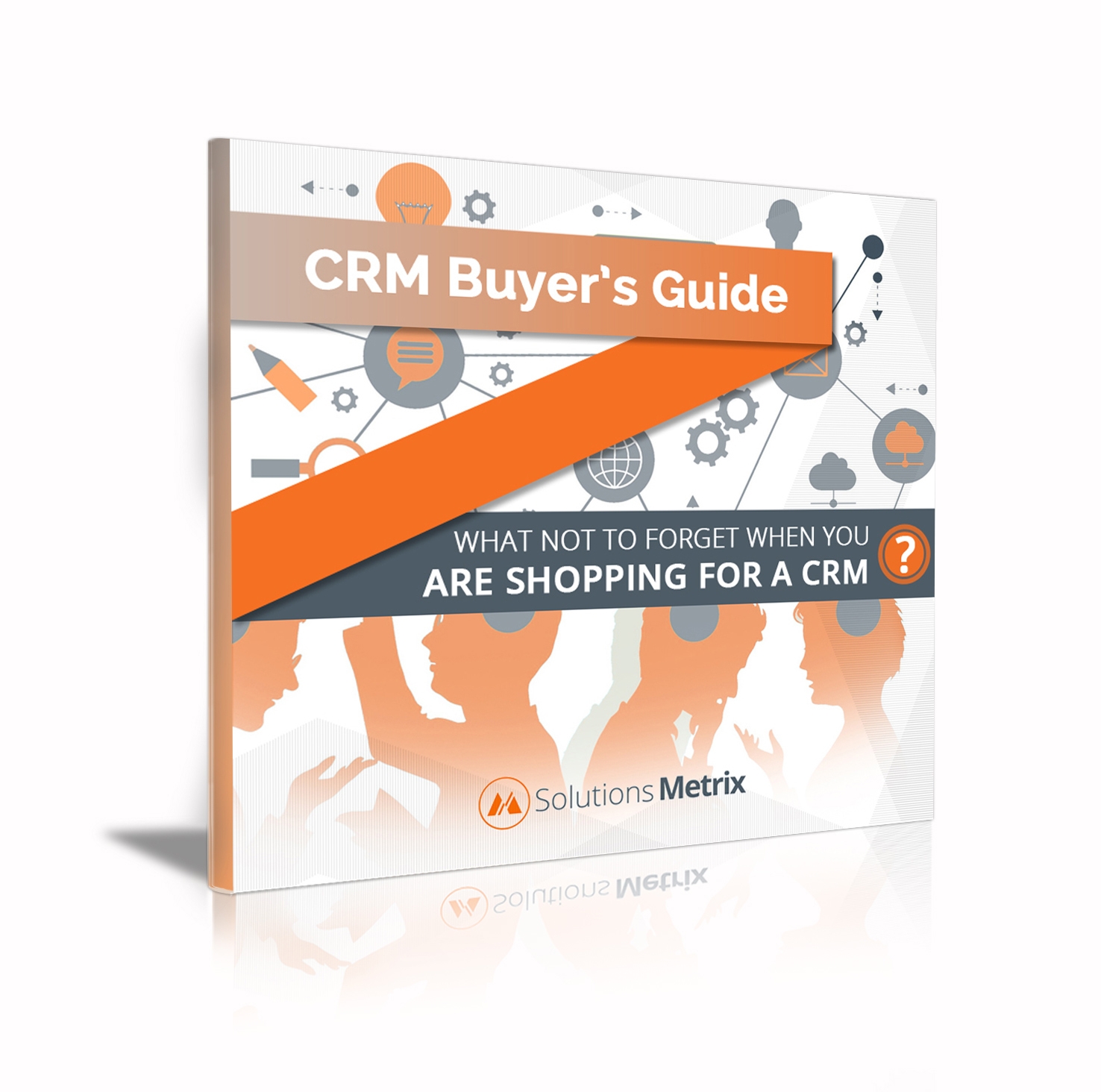 – How to make a decision when purchasing a CRM
– How a CRM can affect your business
– How to evaluate the ROI of a good CRM
– And more…

You can also contact one of our CRM expert for demos and details to ensure that the decision you choose is the best one for your business.
Based on your specific needs, one of our experienced and professional consultants will be happy to set up a free demonstration for one of our partner platforms.