CRM Tools: Differences Between CRM and Marketing Automation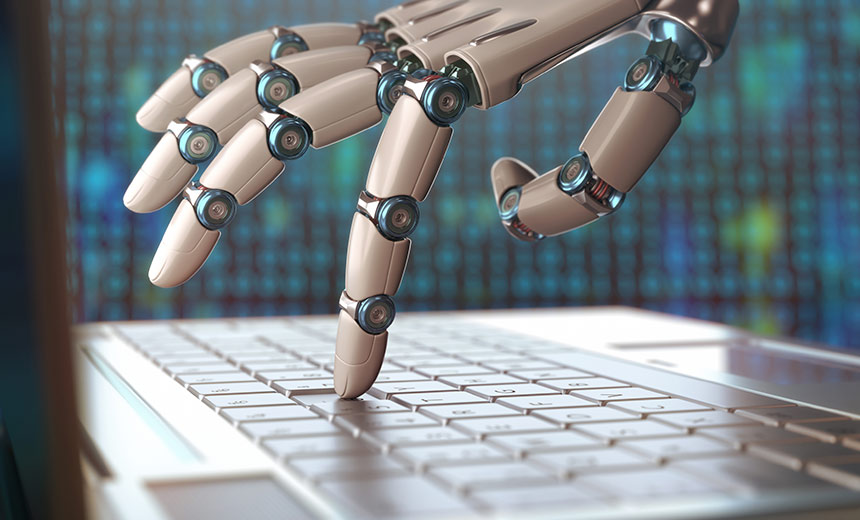 Marketing Automation
|
December 10th 2017
Sales vs Marketing
It's not always easy to find the way within the wide range of software, between the different approaches and applications of client information systems. In this article we will clarify the nature and the utility of these two main families of software in order differentiate CRM and marketing automation.
The Importance of a CRM Tool
A CRM solution is a database that centralize, secure and manage the customer relationship related data. This type of software will help you to structure your activity and increase significantly its performance.
As a sales or marketing manager, you most probably already know a CRM software. Many of them are offering a very wide range of functionalities, from the simplest to the most complex ones. Companies often end up with a maladjusted software. Most of the CRM are customizable almost infinitely, and the range of data that you will be able to follow and measure is very wide. Moreover, it is generally possible to integrate the CRM with other software and popular applications.
Here is a brief overview of the importance of a CRM tool and its benefits:
– Data centralization for a better follow-up to the current leads and contacts: your sales representative will have access to data from the same interface with CRM that is integrated to your marketing software. Adding data regarding a prospects or and existing customer by your sales and marketing teams will enrich future relationships, customize a conversation and this way increase your added value. Do not be unprepared in case one of your sales representatives leaves the company by making the CRM as the center of gravity of your sales and marketing system.
– Better productivity: free a huge amount of time for your sales team by automating redundant manual tasks (creation of an e-mail pattern and automatic mailing, automatic business reports, etc.), so they will be able to propose a better offer to your prospects and clients. And your after sales agents will also have more time to take care of your clients, to increase your loyalty rate with happy returning customers.
– Better priority management: your sales representative will not miss the most interesting prospects by having a full visibility of the sales funnel. Provide them detailed information about each prospect and its stage within the sales cycle to improve your sales. Identify correctly the fields of your prospect qualification system. It's one of the most important stages of your CRM implementation, therefore you could request the help of a CRM integrator to increase your chance of success.
– Better alignment of your sales and marketing department: by working in a CRM tool that is integrated to your marketing software, each department will be able to follow what the other do, whether it is reaching the goals being set or take over the flow of qualified prospects. You will identify quicker whatever problem arising and this way be able to take adequate action to solve it.
– Saving money and better profitability: alone the CRM groups functionality of a bunch of software. It is available in different solutions, where free or paid version, basic options or customizable. With the development of as a Saas product (Software as a service), it is not necessary to invest in an expansive IT system in order to use best the . Current CRM tools usually propose an all-inclusive offer including the software and its updates, together with an online support that includes IT maintenance.
The Importance of Marketing Automation
Marketing, as many other industries, benefit from the technological development of our time. Marketing includes many repetitive tasks: e-mailing, social media's interactions, etc. Automated marketing is not a CRM tool, helping you to manage your client relationship: it is all about the automated part of the relationship. It is a series of smart processes, so called "workflows," which, managed with the right tool, will help you to get closer to a visitor. However, this automation must bring a human and relevant added value. And the customer experience is at the core of this process. It's where you will find the key to marketing automation. It's all the predictable and repetitive tasks of the customer experience that are adaptable and scalable.
If it can ease your life, marketing automation still requires some efforts for its implementation. It shall take into consideration the continuous change of the needs of your audiences, their uses, behaviors and interactions on all marketing channels.
Here is an overview of the reasons why marketing automation is important:
– Free time to improve creativity: by replacing redundant manual work by automatic systems and campaigns. Scalable segmentation adjusts to your prospects within the life cycle. Pre-program your posts and social media campaigns according to the different groups of prospects that you will have defined.
– Improve the quality of content: a better ROI with continuous A/B tests of your emailing and landing pages. By identifying the source of the problem within your operations (leads not well handled by your sales team, only few prospects turning into buying customers, abandoned shopping carts, etc.), you will be able to take action to solve it. By eliminating the risk of mistakes (spelling or punctuation mistakes, distorting sometimes the meaning of the message, e-mail sent to the wrong person, etc.) you will be able to avoid consequences that could have a very negative impact on your image.
– Increase the quality of leads: by targeting the customer at the right timing within the sales funnel. It's the main advantage of automated marketing. By nurturing regularly and in a smart approach the relationship with your identified prospects (personalized messaging or the drip-campaigns), you will increase the probability to turn them into clients.
– Improve the client experience: the client being the starting point of any marketing action, the first goal of automated marketing is to better satisfy your clients in order to increase their loyalty. With an improved service (relevant content and proposed products, support in case a shopping kart is abandoned, interesting SMS and newsletters, etc.), you will make sure your clients remember about you in a positive way and spread the word about your business.
Differences Between the CRM and Marketing Automation
Despite many marketing and sales manager who believe that these tools are the same, there are significant differences about the goals and the users. Find out about these differences in order to understand properly the role of each and their necessity within the growth of your company:
They aren't useful at the same time during the buying process
Indeed, marketing automation tool is used at the beginning of the buying process by the marketing department, while the CRM will be used during the sales process.
The marketing automation tool will be helpful when the people in touch with the company during the following steps:
Simple visitors to your website.
Prospect: engaged and identified lead.
MQL – Marketing Qualified Lead : lead that meets various criteria that qualify him to be targeted by the marketing team.
The CRM tool will be helpful during the following steps of people being in touch with the company:
SQL – Sales Qualified Lead: lead that meets some criteria that qualify him to be contacted by the sales.
Opportunity: an SQL that meets some criteria that qualify him as a sales opportunity.
Client: an acquired and buying client that can be targeted for cross-selling.
They aren't serving for the same type of conversion
The aim of automated marketing is to manage the whole conversion process to turn any unknown person into qualified prospects for the sales. In counterparts, CRM is used to frame the process of conversion of qualified leads generated by the marketing into true buying clients.
Thus, of you have a CRM without the marketing automation tool, you will be properly loaded to "close" your leads and turn them into clients, but you won't have the right tools to easily generate new leads. In contrast, a marketing tool without CRM will enable you to generate leads that will be more complicated to turn into clients, because you won't have any tool to frame this process.
They aren't used by the same teams
Marketing automation is used by the marketing department of a company. It's the tool that provides them the power to optimize their marketing funnel in order to turn unknown web users visiting a website into identified leads, and then nurture and qualify these leads until they are ready to be taken care of sales representatives.
The sales representatives are the ones that will use a CRM in order to manage the process of conversion of qualified prospects into clients. It's within these tools that the different steps of the sales funnel will be identified, together with the different follow-up tasks to be coordinated.
They are complementary.
For the majority of the companies that have well-established sales and marketing departments, the question to ask isn't "do we need a CRM or a marketing tool?" but "what is the best CRM and the best marketing tool for our needs," and especially "could these tools be fully integrated?"
Nowadays any company that wishes to grow has to computerize its sales and marketing processes. Operation efficiency coming from this will be profitable and will support a continuous improvement thanks to the decrease of manual and redundant tasks that eat up a lot of time without generating a lot of added value.
But having good tools without qualified staff to operate them, neither the right strategies to make them flow, won't be efficient. That's why asking the help of a qualified integrator will enable you to exploit these resources optimally.